Enjoying Life in Athens: A Survival Guide from an Indian Perspective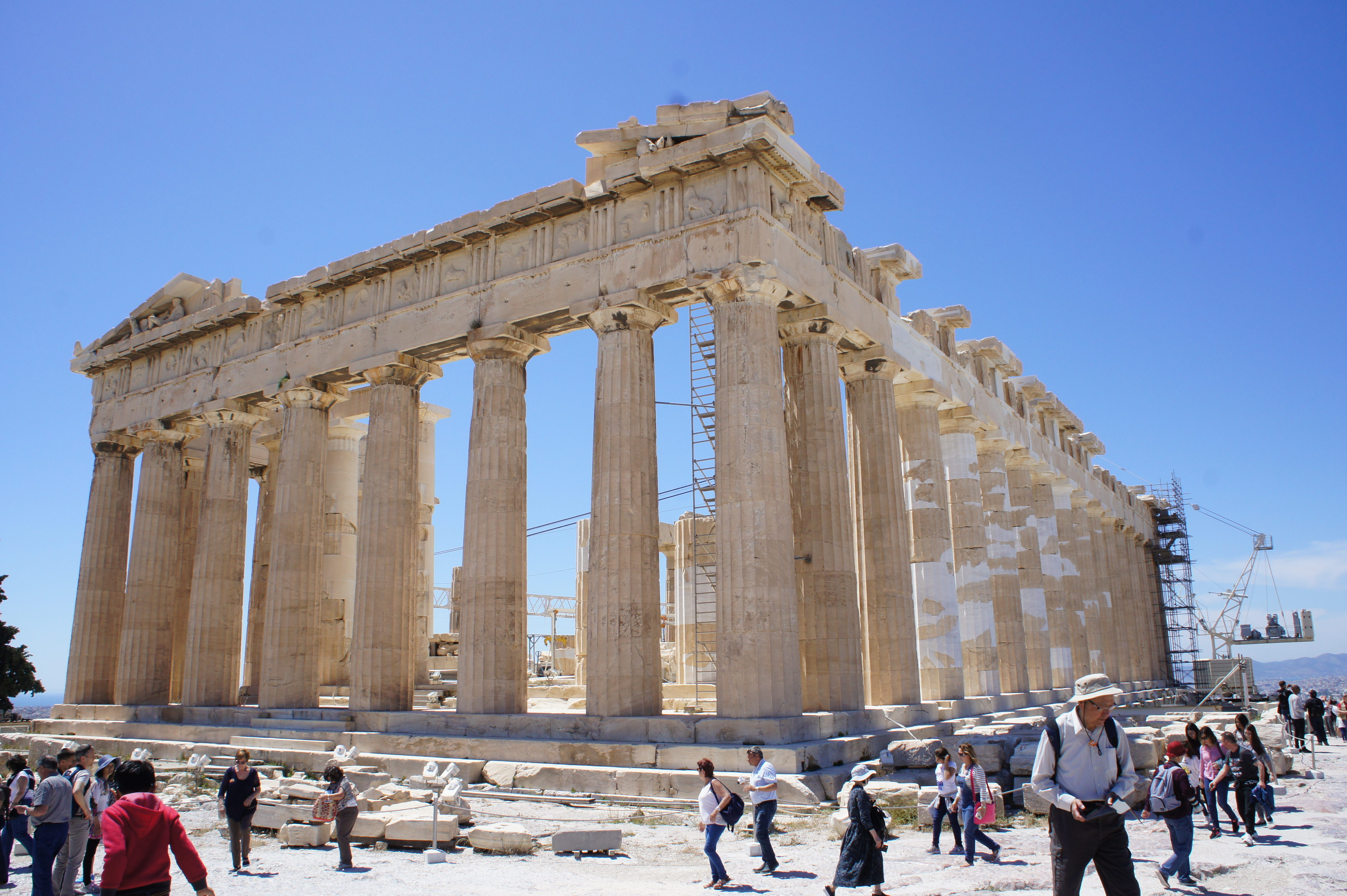 When I decided to resign from Siemens Research (Bangalore) after working there for more than seven years and move to Athens (Greece) in the second half of 2015, many of my friends expressed surprise. They were wondering why I am leaving a well-settled career and moreover, why I am moving to Athens! Well.. after spending more than four months here (in Athens), I am really happy that I made that decision. :)
It is not easy for any individual to settle in a new country where culture, food, and language differ significantly. In this post, I am going to share my experience on how one can survive and moreover, enjoy life in Athens.
The city of Athens
Let me start with the city - Athens. I like the city very much. The city center of Athens is vibrant, alive, and full of enthusiasm. You go to popular squares such as Syntagma or Monastiraki and you will find lots of people hanging around, sunbathing, or simply chatting within their groups. The suburbs are much calmer, greener, and elite.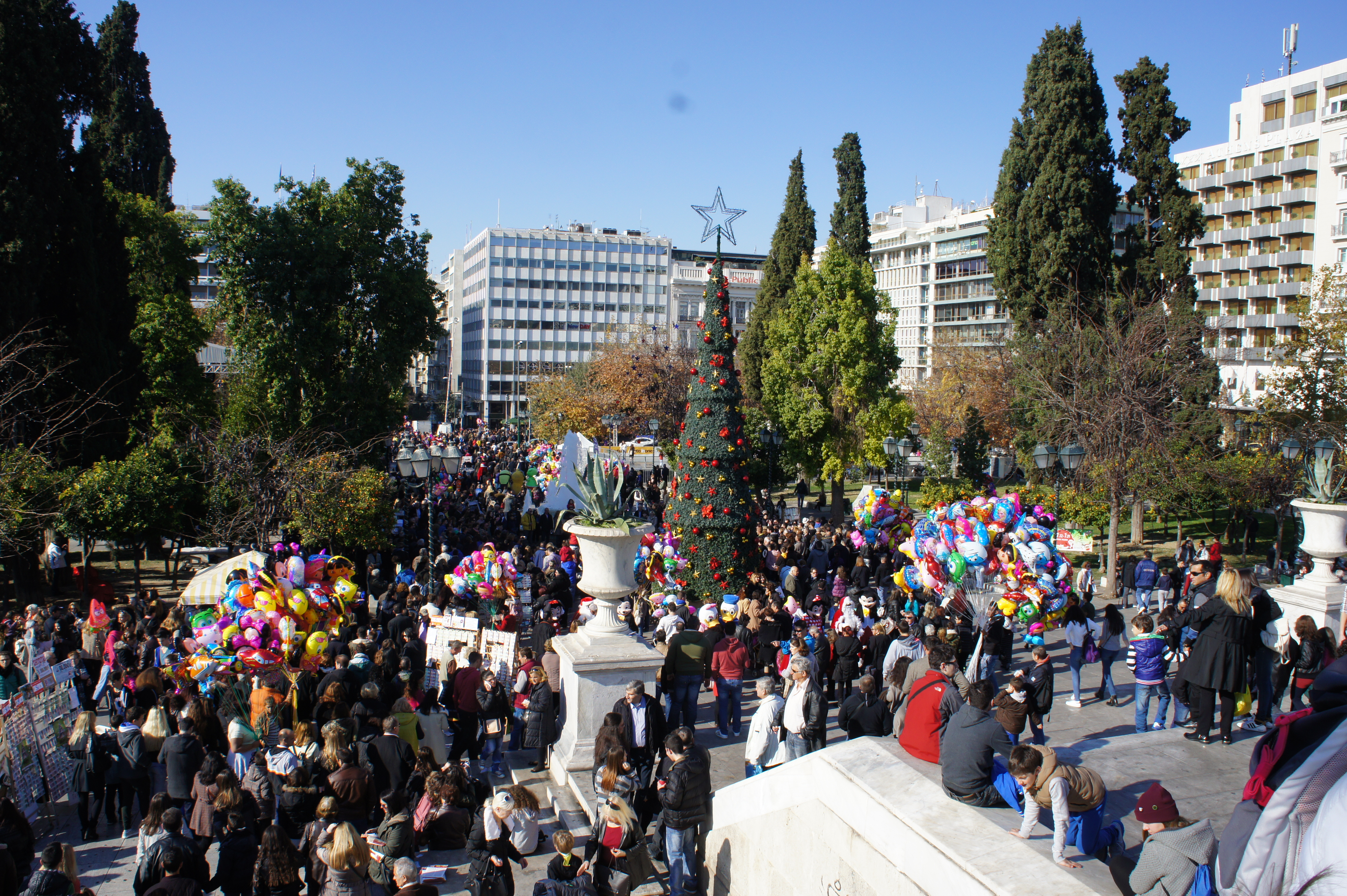 Syntagma Square during Christmas
Athens is a green city with a lot of plants in each street of the city. In fact, initially, I was surprized to see trees full of oranges in each part of the city. These oranges are bitter and hence known as "bitter oranges" and mostly for decoration and not for human consumption (apart from a sweet prepared from them).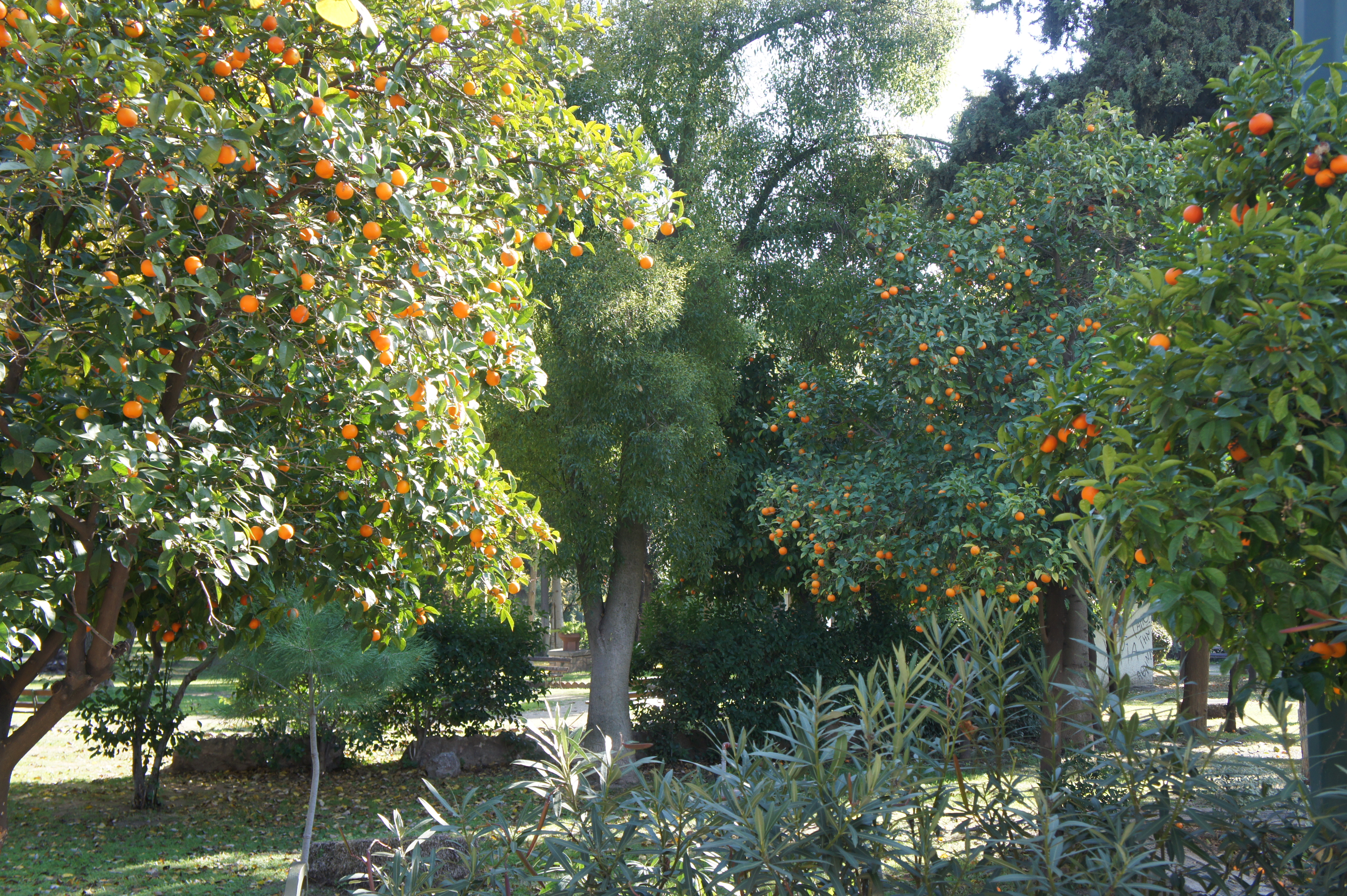 Street full of bitter oranges
In general, the greeks are really helpful people. People who I knew, helped me much more than I expected; moreover, I received help on multiple occasions from many other greeks who I barely know.
Everyone speaks Greek here; however, many people know English as well. In general, I found young greeks have higher exposure and knowledge of English than the relatively older ones. Although it is possible to survive without knowing Greek here, it is recommended to know Greek for a smoother living experience.
Natural beauty and cultural richness
Greece is a heaven when we consider cultural richness and natural beauty. It requires a separate post to justify the topic. Therefore, I am skipping the topic in this post.
Finding a house
Finding a house for rent in Athens is not difficult especially when you are willing to engage property agents. I found my apartment using a website. There are many properties listed; you can search the desired house based on your requirements and budget. Once you shortlist a couple of houses, you contact the corresponding agencies expressing your interest in the property(ies). Many of the agents speak English. They arrange a visit to the house(s) and if you like the house, the deal is done. You need to pay a month's rent to these agencies (yeah, I know; it's too much).
Food
Food is the most important aspect in a foreign country especially when you are a vegetarian. I am a vegetarian and have invested a fair amount of energy to find suitable and known (Indian) ingredients.
Find a local grocery store near your place. The popular chains are AB Vassilopoulos and Carrefour. You will find a wide variety of vegetables, fruits, spices, rice, pulses, and other essentials in these stores. Product information is written mainly in Greek and thus, you need to learn the basic Greek to read about the products.
Pro tip: There are local weekly markets in many areas. Vegetables and fruits are not only fresh and very good quality but also very cheap. Also, in this way you can support the local suppliers. So, find such a local market near you and figure out the day of the week when it takes place.
Spices are an integral part of Indian food and therefore it is very important to find all different types of spices. As I mentioned, you can find most of the spices in grocery stores. For a wider variety, locate an Asian store (such as East Asian store). Shops in Evripidou Street (Athens city center) offer a large collection of spices. You may also find a good quality Basmati rice in above mentioned places.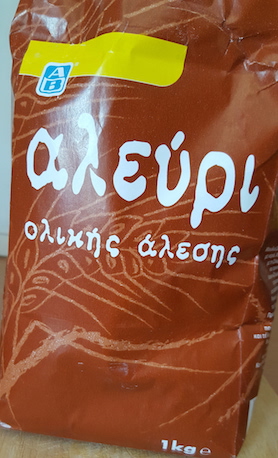 Finding an appropriate rice is relatively easy, finding the desired wheat flour is not. In grocery stores, you will find different types of wheat flour varying in composition and granularity. We tried 6 types of wheat flour before we found what we were looking for. Currently, we use the whole wheat flour as shown in the figure. This flour is very rough and has yellow/off-white color; it is probably ok to mix it with other more finely grained wheat flour to gain better results.
Indian restaurants
Athens has many Indian restaurants. Refer TripAdviser's page on "Indian restaurants in Athens" for the list of popular Indian restaurants. I have visited Indian Masala, Pink Elephant, Indian Chef, and Mirch. I personally like Indian Masala which is near Thessio metro station.
Online food ordering
You can avail the services of e-food.gr or Dominos among many others when you don't want to enter in your kitchen.
Nightlife
Athens is popular for its nightlife. Athens is alive and vibrant after dark, especially in the city center. Athens's city center hosts many small and large bars, discs, and open air restaurants. The city is extremely safe even at night; although, people suggest to avoid areas like Omonia and Victoria in dark hours.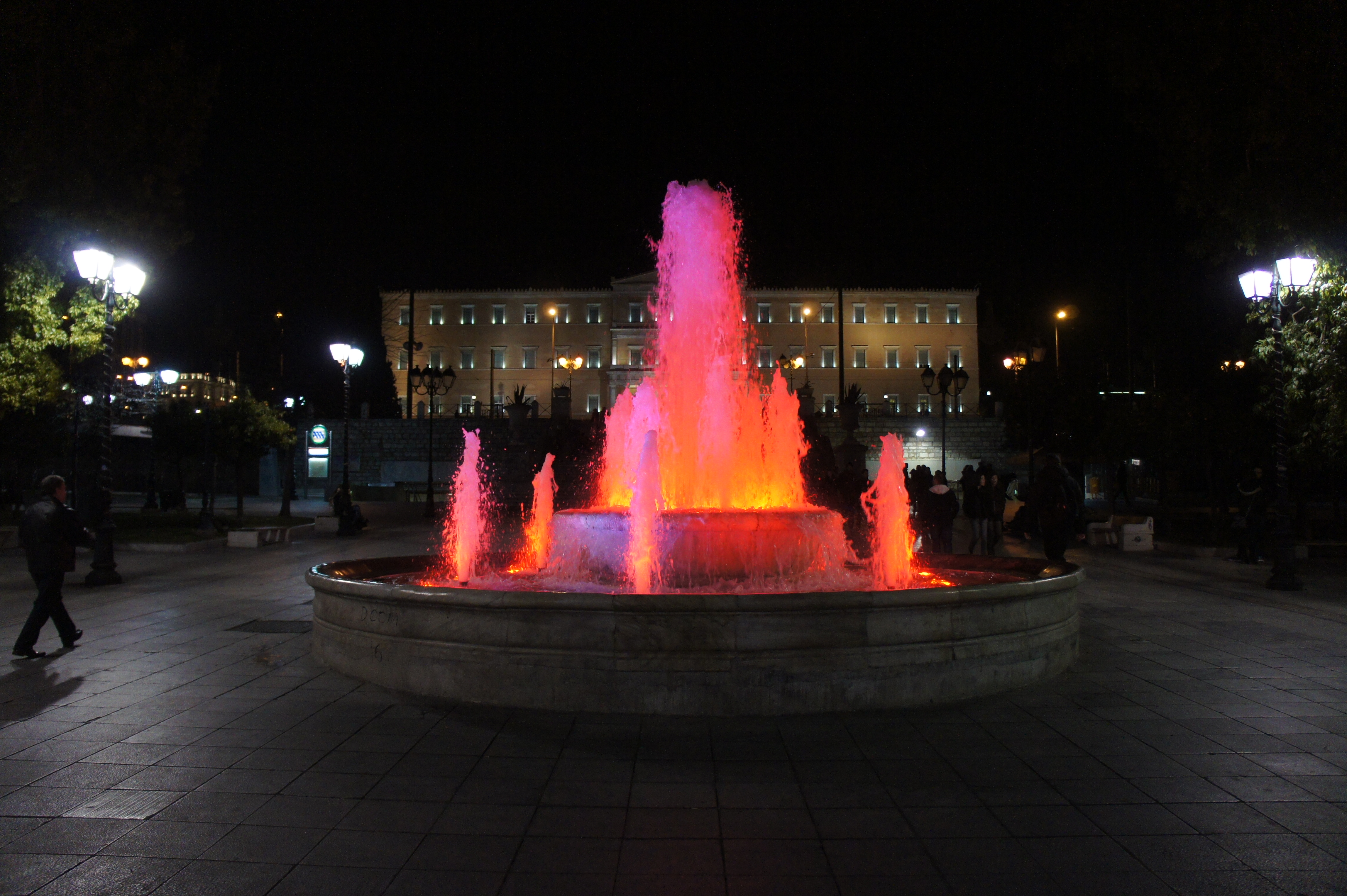 Syntagma Square
Cafes and bars
Greeks love coffee. Capachinno and Latte are common drinks during winter. In summer, people prefer to sip "Frappe" (cold coffee).
In Athens, cafes and bars are probably the most frequently occurring shops. Greeks like to spend time in cafes and bars with their friends and family while sipping their drink. This is one of the many qualities we (Indians, especially urban Indians) must learn from the Greeks.
Shopping
Well..time for making your pockets lighter. You may hit downtown Athens for shopping; the lane in front of Syntagma square has many showrooms of known global brands as well as local stores offering wide choices. Shopping area in Kifisia provides an elite experience. Likewise, Golden Hall and Attica are good choices for premium stuff. Another area worth mentioning for shopping is "The village" (McArthur Glen) - an open air mall situated in Spata.
Travel
Athens has a decent public transport that makes it very easy to commute within Athens. The city has 4 metro lines covering the city, a wide network of buses, and tram. You need to buy a 1.40 Euro ticket to ride on any of these mediums. These tickets can be purchased from metro stations and small kiosks in some bus stops. You can also buy tickets from executive kiosks (small shops frequently seen near main roads). Before starting a trip, you need to validate the ticket using validation machines. Each ticket is valid in all forms of public transport for the 70 minutes window.
If you are living in Athens for a longer period, a weekly or monthly pass could be more convenient and cost effective.
Banks and public offices
Sadly, this is not an exciting part. Many banks do not allow you (even now) to open a new bank account due to ongoing capital control. You cannot withdraw money more than 420 Euro in a week (so spend wisely and keep some buffer). It is difficult (if not impossible) to get a credit card here since the bank requires income tax returns from last two years and it is impossible for anyone to provide the same if he/she arrived in Athens a few months ago.
In general, dealing with public offices in Athens could be a sour experience. These offices take time and require you to come again and again every time due to some or other reason (does this remind you India :)). They normally don't speak in English which adds the pain.
Strikes
Strikes are quite common in Greece (at least, based on what I have seen so far). In fact, there is a website to keep track of upcoming strikes :)
Other relevant links